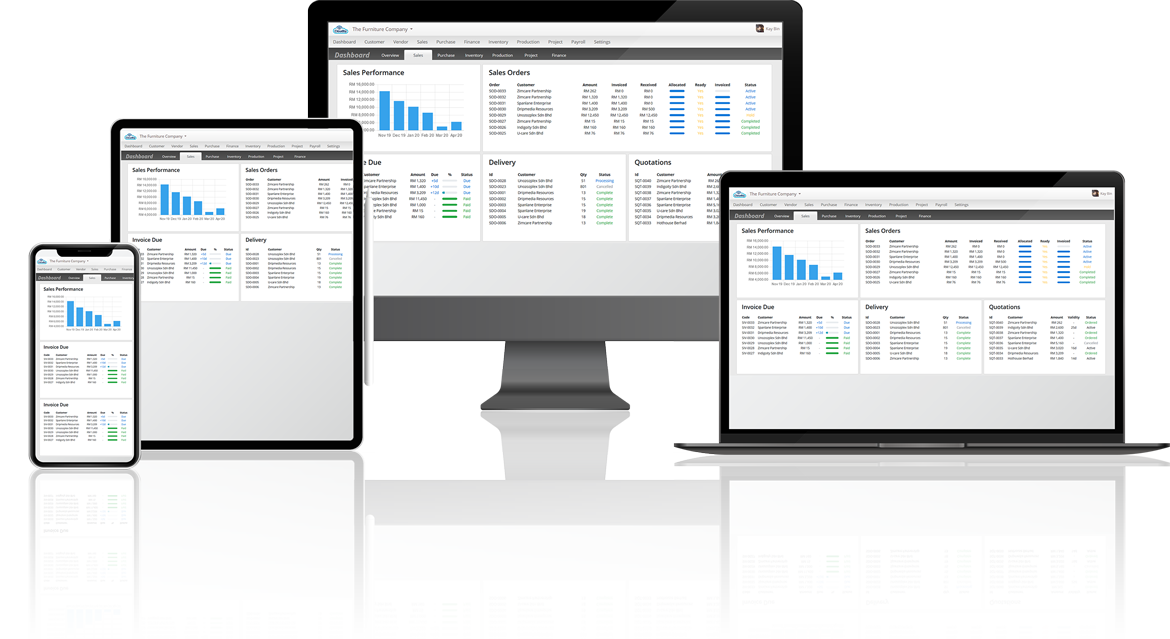 Invoicing System
Generate Quotation and Invoices in seconds.
Manage Your Invoices Anytime, Anywhere
Simplify your invoicing process and manage it all in one place. From customer database to product catalogue and invoicing, this solution streamlines your sales process and makes it quick and effortless.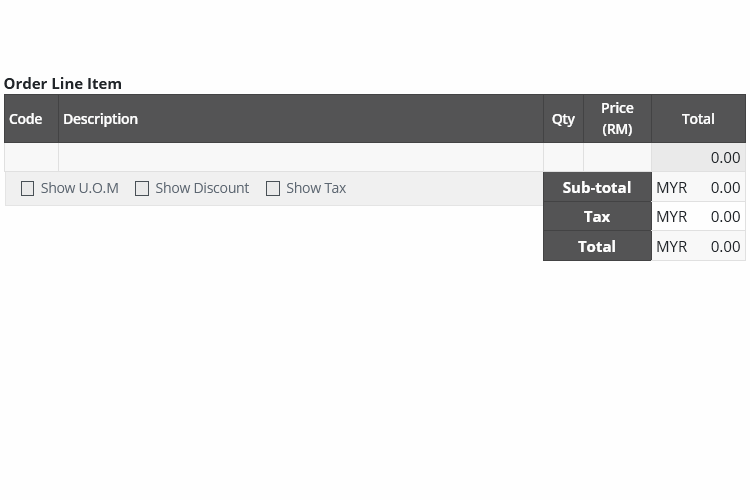 Revolutionary Flexible Line Item Editor
Experience the power of invoicing with our flexible line item editor. You can easily select pre-defined products, override product names, and add descriptions with formattable multi-line texts to your invoices and quotations.
Taxes and discounts are fully adjustable with the ability to use percentages or fixed amounts. The editor is user-friendly, designed for ease-of-use, and features a keyboard-friendly interface for high performance data entry.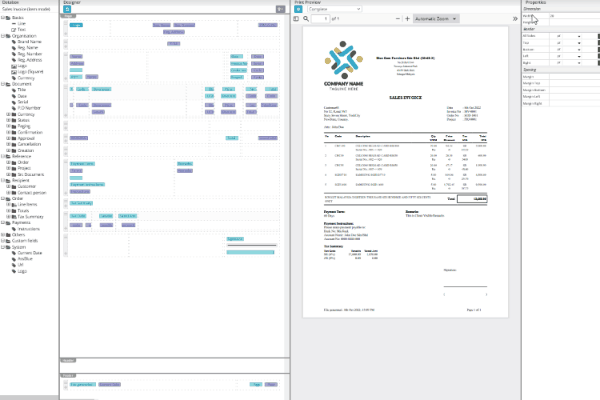 Powerful document design editor
Create professional and custom invoices with ease using our fully customizable PDF document design. Our visual editor allows for a user-friendly drag and drop interface, with endless design possibilities.
Take advantage of our support for custom fields, tables, header and footer, multi-pages, and even different paper sizes. Discover the flexibility of designing any documents that perfectly match your brand and needs.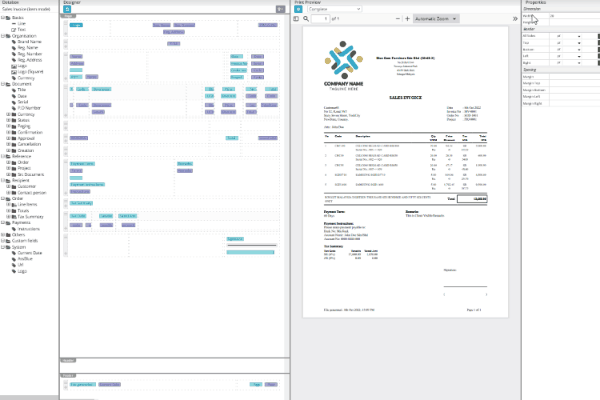 Intuitive Change Management
The Change Order feature is intuitive and easy to use, as it utilizes the same UI design as the sales order process. This means that there is no additional learning curve for users who are already familiar with the sales order process. The feature also allows for the release of excess reserved stocks back into the available inventory pool, ensuring that inventory is managed efficiently.
One of the key benefits of the Change Order feature is its ability to stack up multiple change orders as a historical record. This provides full transparency and access to past events, allowing users to easily understand and track changes to orders.
Overall, the seamless integration of the Change Order feature into the sales order process and its ability to manage inventory efficiently make it a valuable tool for any business to stay organized.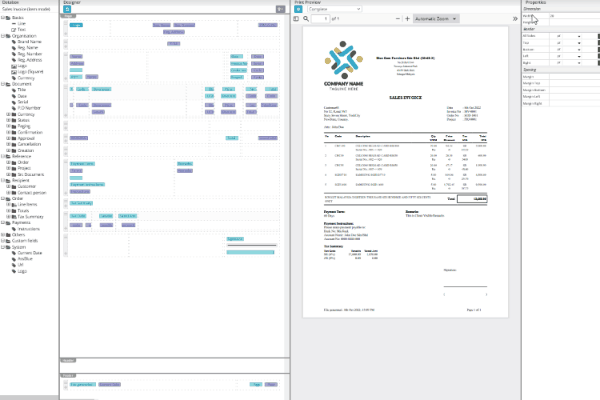 Seamless pricebook integration
The price book feature is integrated with key sales documents, making it easy to manage prices. With this feature, any pricing structures or discounts set in the price book are automatically reflected in the line items of quotes, orders and invoices. This streamlines the workflow and eliminates the need for manual updates.
In addition, this feature allows for flexibility when it comes to showing discounts to customers. The discounts can be shown as either a discount or a markdown on the selling price. This gives users more control over how they present pricing to their customers, making it simple to showcase the value of their products or services.
Getting started with Cloudby Business Suite is easy and straightforward. Simply sign up for a free trial and you'll have access to all of our modules and features. Our user-friendly interface and step-by-step guidance make it easy for you to get up and running quickly.
Here's what you can expect when you get started with Cloudby Business Suite:
So why wait? Sign up for a free trial today and see the benefits of Cloudby Business Suite for yourself! With our comprehensive solution and easy-to-use interface, you'll be up and running in no time.
Start Transforming Your Business Today
Don't wait any longer to take your business to the next level. Sign up for Cloudby Business Suite now and start reaping the benefits of a streamlined and efficient operation.
Get in touch with our onboarding team
Fill out the form below and we'll contact you shortly.
*Your personal information is kept confidential and will not be shared with third parties.
We systematically digitize small businesses using our powerful business suite, to help them become more organised and operate more efficiently.
Cloudby Business Suites is a collection of applications that work together to help businesses be more successful. Our modules consist of Finance, Orders, Payroll, Retail, Inventory Production, Fixed Assets and more.