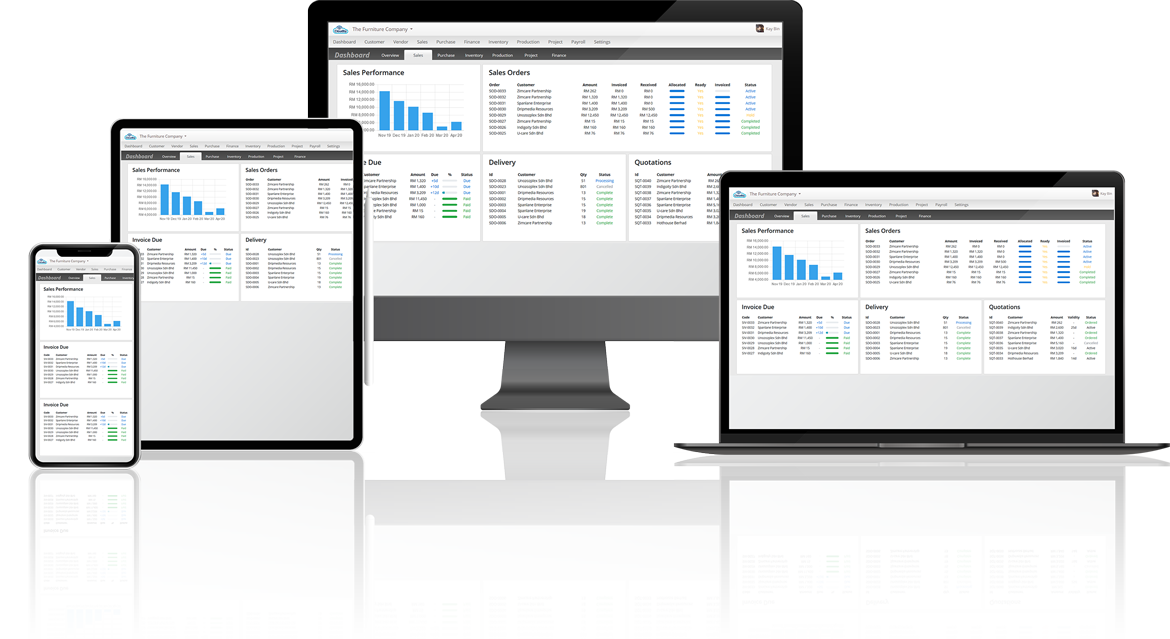 Cloudby Business Suite
Empower Your Business with Endless Possibilities
Cloudby Business Suite is an ERP system that integrates all aspects of your business into a single centralized platform, increasing efficiency and performance across the board.
Cloudby Business Suite is designed for businesses of all sizes and industries who are looking to streamline and optimize their operations. Whether you're in retail, manufacturing, or any other business sector, Cloudby Business Suite has you covered.
Cloudby Business Suite is designed to streamline and optimize your business operations, saving you time and money. Here are some of the ways in which our solution can benefit your busines.
Getting started with Cloudby Business Suite is easy and straightforward. Simply sign up for a free trial and you'll have access to all of our modules and features. Our user-friendly interface and step-by-step guidance make it easy for you to get up and running quickly.
Here's what you can expect when you get started with Cloudby Business Suite:
So why wait? Sign up for a free trial today and see the benefits of Cloudby Business Suite for yourself! With our comprehensive solution and easy-to-use interface, you'll be up and running in no time.
Start Transforming Your Business Today
Don't wait any longer to take your business to the next level. Sign up for Cloudby Business Suite now and start reaping the benefits of a streamlined and efficient operation.
Get in touch with our onboarding team
Fill out the form below and we'll contact you shortly.
*Your personal information is kept confidential and will not be shared with third parties.
We systematically digitize small businesses using our powerful business suite, to help them become more organised and operate more efficiently.
Cloudby Business Suites is a collection of applications that work together to help businesses be more successful. Our modules consist of Finance, Orders, Payroll, Retail, Inventory Production, Fixed Assets and more.